IASC Executive Officer
The Icelandic Centre for Research (Rannís) is seeking an Executive Officer for a part-time (50%) position with the International Arctic Science Committee (IASC) which is hosted by Rannís at the University of Akureyri. The job primarily involves managing the office and finances of IASC, supporting the various IASC committees and projects under the authority of the Executive Secretary of IASC.
Main tasks and responsibilities:
Prepare expense reports, process and pay claims, monitor budgets and bank accounts, prepare overall budgets, book expenses and track the reporting of IASC activities.
Communicate with cooperating organisations in other countries and with IASC partners in Iceland regarding IASC finances, activities and reports.
Provide support to IASC Executive Committee meetings and other IASC committees as needed. Occasional domestic and international travel is required of the Executive Officer.
Education and qualifications:
University degree relevant to the work
Project management experience, thorough experience of financial management and valid accounting skills
Excellent organisational and communication skills
Experience in international cooperation
Excellent computer skills (Office programmes or equivalent)
Outstanding skills in English and Icelandic, both spoken and written
Ambition to succeed at work by demonstrating autonomy, initiative, best practice and good service
Interest in the challenges and issues related to the Arctic is an advantage
The application deadline was 16 October 2020 at 23:59 GMT.
Further information is available at rannis.is or by contacting the IASC Executive Secretary, Gerlis Fugmann, at gerlis.fugmann@iasc.info.

Applications should be in English and shall be accompanied by a detailed CV, copies of relevant diplomas and contact details of three potential references.
The appointment is temporary and terminates on 31 December 2026. It is preferable that the successful candidate can start as soon as possible.
Applications are valid for six months from the deadline, cf. regulation No. 464/1996 on Advertising for Vacancies with amendments. All applications will be answered when a decision has been taken on the appointment.
Rannís operates an equal opportunity policy. Wages are paid according to the relevant collective agreement with the Ministry of Finance.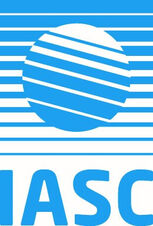 The International Arctic Science Committee (IASC) is a non-governmental, international scientific organisation that aims to encourage and facilitate cooperation in all aspects of Arctic research, in all countries engaged in Arctic research and in all areas of the Arctic region. Overall, IASC promotes and supports leading-edge multi-disciplinary research in order to foster a greater scientific understanding of the Arctic region and its role in the Earth system.
Since 2017, the IASC Secretariat has been hosted by the Icelandic Centre for Research (Rannís) in Borgir, the research and innovation hub in the town of Akureyri, where several other centres for Arctic operation are located. Rannís supports research, innovation, education and culture in Iceland.